---
An Amazing A** Addition to our stuff. A detoxifying clay mask that doesn't over dry and is suitable for all skin types (also sensitive skin approved!) Crafted with love and a special mixture of natural clays. Please note this product is natural and may vary in color. 
How to Use This Stuff
This mask can be used 1 - 2 times a week. We recommend mixing in a non-metal container or simply in the palm of your hand. This is due to the clays having a naturally net negative ion charge that pulls out the positively charged bacteria and yucky stuff hiding deep down in your pores. Mixing in a metal bowl can possibly change the composition of your stuff! 
Add water to mix into a paste that is not too thin or thick. We recommend slowly adding water to your portioned clay bit by bit and mixing as you go. We also recommend adding a splash of apple cider vinegar to even out any clumps formed and get the perfect ph for your mask. Your desired consistency will be smooth and easy to apply (Not too runny and not hard to spread). 
Apply and allow to dry for 25-35 minutes (or possibly longer if you choose to!). We recommend allowing the mask to dry about 85%.   
Rinse off with warm water in a circular motion. 
How Long Should I Keep This Stuff
Our recommended shelf life is 8 months. Store in room temperature and a dry location. 
What Does This Stuff Do? 

This product rejuvenates, detoxifies, tones, and improves skin clarity and elasticity. Deep cleansing without dehydrating and stimulates blood circulation aiding in glowing skin. 
What's in This Stuff? 
Rhassoul Clay, Glacial Clay, Chamomile Extract 
Customer Reviews
01/02/2022
Luxury mask
This is definitely a luxury skin mask! I plan to keep this apart of my skin regiment forever! Roni , you have a million dollar product on your hands !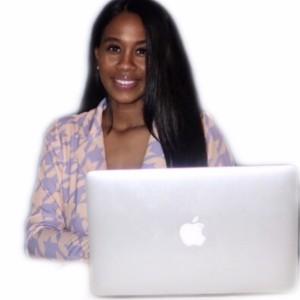 M
Morgan

United States
07/18/2021
best mask ever
Best face mask ever! All of her products are so lightweight but get the job done. leaves my skin feeling so clean and brand new.
rae

United States
07/18/2021
Best d*mn mask!
No seriously, it's literally the best! I love to use it with the oil but even if i miss my oil and serum routine I will use clay mask FAITHFULLY! Also great for lady parts after a wax
Eshay

United States
07/17/2021
My favorite face mask EVER
This is truly the best face mask I've ever used. I have really sensitive skin, so I love that I can use this product without my skin being irritated and red afterward, unlike with other clay masks I've tried in the past. And I love how smooth and glowy my skin is right after rinsing it off. Within a day, any pimples or blemishes that I have usually disappear!
Tatyana

United States
07/16/2021
Skin on 10!
Love this mask! As soon as a pimple even THINK it's gone try me, this mask helps knocks it out.
Amber A.

United States